Christopher Pyne posted this image on his Facebook page with the caption: At the Royal Adelaide Show hanging out with the Santa Gertrudis!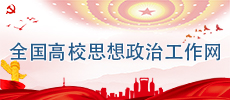 WITH so many new breeds in the beef industry today, sometimes it can be difficult to distinguish them.
But when you're a minister of the Commonwealth, at the Royal Adelaide Show, you really have to get it right.
For those in the know, telling a Speckle Park and Santa Gertrudis apart is a straight-forward business.
But if you're not a quick check before a social media post is probably a good idea..
And for that, Minister for Defence Industry, Christopher Pyne, who has come under firefor his breed misidentification.
While visiting the Royal Adelaide Show, Minister Pyne posted a picture on Facebook standing beside a Speckle Park animal only to caption it "hanging out with the Santa Gertrudis".
Mr Pyne was quickly corrected in the comments by Facebook users who weren't afraid to add in their own humor to their responses.
Sherilyn Birch said in her comment,"Before Ipass judgement on these santas, Iwould like to acknowledge the idiot presenting himself as a cattlemen in front of Speckle Parkcattle. I have place(d) this individual in last place based completely on his poor stature, feminine head, lack of depth and inability to step out properly. He lacks presence and Iam doubtful of his reliability in seasons to come. Thank you."
O'Hara Lowlines said, "Perhaps young Christopher Pyne could recommend a NAPLAN test for politicians. On the other hand, this is a specsavers moment if ever I have seen it."
It is understood Mr Pyne knew he wasn't standing in front of Santa Gertrudis cattle but had just finished looking at them before posing for a photo.